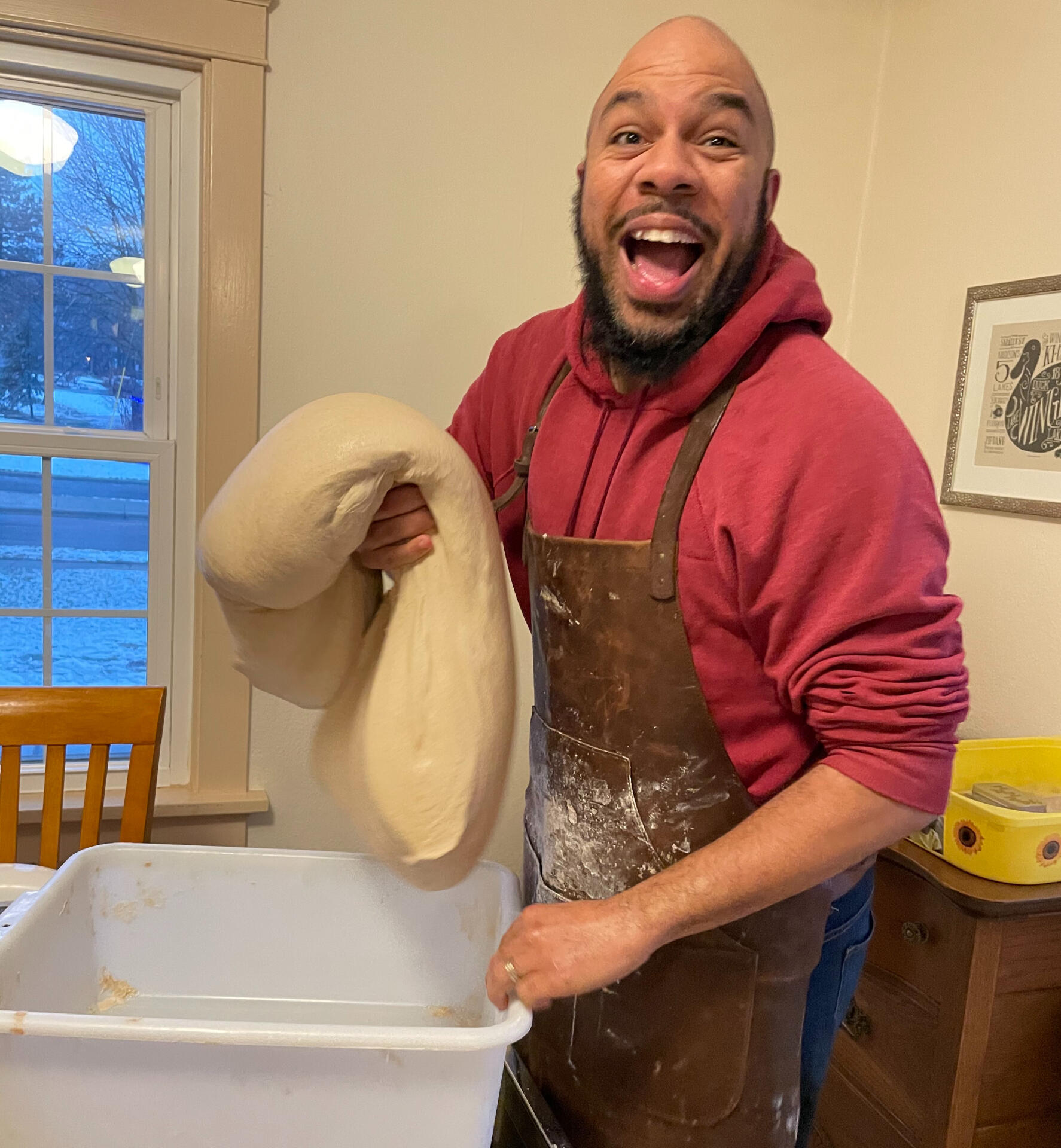 About Us
Bread & Justice began in Madison, WI in the summer of 2020. Mo Cheeks began baking naturally-leavened (sourdough) bread in early 2020. The routine for the first half of the year was to bake on weekends for fun and then give bread away to friends in the Madison area. It was a simple hobby and a way to stay connected to friends during Wisconsin Stay at Home orders.

After the murders of Breonna Taylor and George Floyd, Mo's bread production increased rapidly as it became a form of self-care, a time for quiet prayer, and a practice of manifesting joy during a dark summer. Realizing his bread making could transition from self-care to activism, Bread & Justice was born when Mo joined a group of bakers across the country in a national bake sale called #BakersAgainstRacism.

Selling bread via instagram and an email newsletter, Mo raised nearly $1000 throughout the fall and donated 100% of the funds raised to the ACLU of Wisconsin and Black Voters Matter. Today, Bread & Justice has adopted a weekly bake schedule and continues to live up to its name – as Mo donates 100% of the profits from his bread sales to organizations fighting racism & working to build a more just society.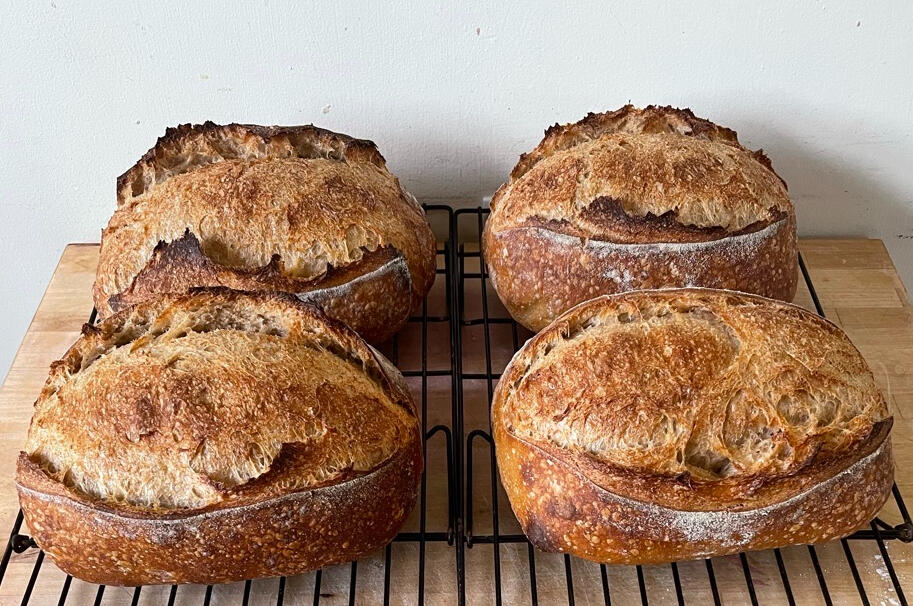 How to Buy Bread
Made from just three simple ingredients: Wheat flour, water, and salt. We bake small batches of naturally-leavened (aka: sourdough) bread in our cottage-bakery in Madison, WI.

Although the ingredients are very simple, a loaf of sourdough takes over 24 hours from start to finish. After hundreds of loaves of practice, we're pleased to sell our bread for pick-up on the near-west side of Madison, and proud to donate 100% of the profits to social justice causes.

The process for ordering bread is simple.
Each Tuesday, the bread will be announced via newsletter around 7am. Once this arrives in your inbox is when pre-orders are open for the week and inventory is reset for our store page.

All pre-orders made on Tuesday will be available for pickup on Thursday between 2pm - 7pm.

We also bake on Tuesdays... Tuesday bread is reserved for Bread Club subscribers.
Question: I'm in... but can I just pre-order weekly bread for the next month?
👋🏽 Yes, this is called Bread Club. Thanks for asking!
At the start of each month we try to open additional spots for Bread Club. Pickup for BC members is on Tuesdays. Message me if you want to be on the wait list for next month :)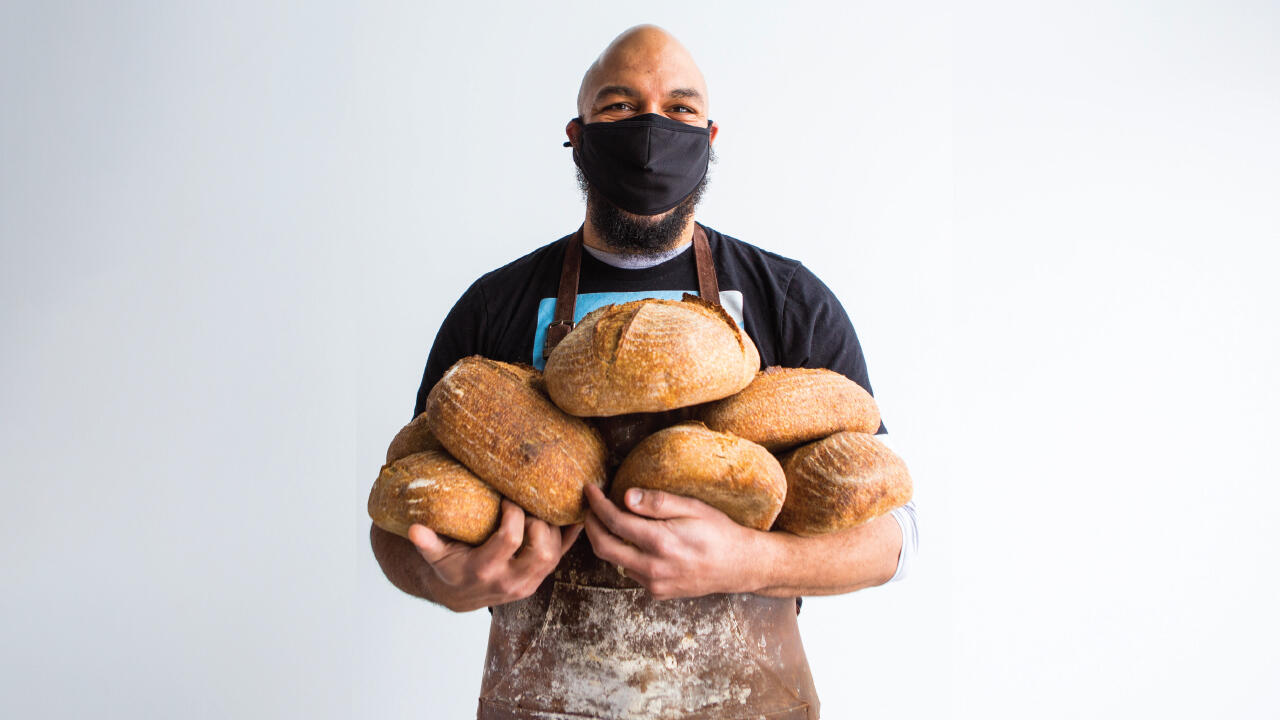 Contact Us
The two best ways to keep in touch are:
1. follow me on Instagram @BakingMo
2. subscribe to the Bread & Justice newsletter
(This is where I share personal reflections on matters of justice, as well as recipes and observations about naturally-leavened baking, and of course pre-order announcements and updates on our monthly donations).

However, if you'd like to send me quick note about something... feel free to do that below.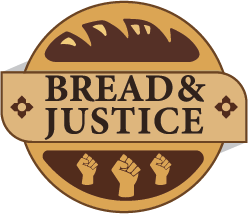 Pickup Instructions
Thank you for ordering bread from my little cottage bakery. Bread & Justice operates out of our home, and it is important to us that you are able to pick up your bread safely.

Available hours: 2pm - 7pm every Tuesday & Thursday
Pickup location: 3545 Nakoma Rd Madison, WI
— blue house with a purple light —

All pickups are outdoors & contactless.

To simplify pickups, breads are individually packaged without customer's names on them. Please only take as many loaves as you have paid for that week.

Customers can park in our driveway, which is accessible ONLY from eastbound Nakoma Rd (not Monroe or Odana). You may have to pass our house and turn around to access the driveway.

Another option for parking is just 3 doors down in the "Spring Trail lot". This little parking lot is run by the UW Arboretum. It is at the intersection of Nakoma Rd & Spring Trail, and is approximately a one minute walk from our front door.

Hopefully the pictures below help you identify our house and both options for parking.